This Week on Book Chick City!
A very snowy weekend hello! I hope you are all having a lovely warm weekend snuggled up indoors – the snow is upon us again in the UK and it doesn't look as though it's stopping anytime soon….I have a great week lined up for you guys!!
•••••••••••••••••••••••••
As I did last year, the week leading up to Christmas will be filled with all things Christmassy! There will be reviews, guest posts and maybe a giveaway or two!
On
Monday
Zosia will be reviewing 'The First Love Cookie Club' by Lori Wilde.
On Tuesday Laura will be reviewing 'The Spy Who Saved Christmas' by Dana Marton, who will also be stopping by!
On
Wednesday
Zosia will be reviewing 'The Twilight Before Christmas' by Christine Feehan. Also, later on in the day Mandi from Smexy Books will be stopping by with a Christmas memory!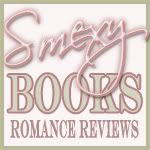 Thursday's
guest for my '
Where Stories Are Made
' feature
is paranormal romance author
Penny Watson.
On Friday I will be reviewing 'Angels in the Snow' by Sarah Morgan. The Author will be stopping by as well to give us a few tips for romance this Christmas!


Saturday's
'On My Wishlist' will be posted as usual but with a Christmassy-theme! – you are welcome to join in, just stop by and add your direct URL to Mr Linky. Click
here
for more info.
••••••••••••••••••••••••••••
So, that's all folks! Hope you have a fantastic week! xoxo